WWE Superstar Cesaro was a recent guest on Oral Sessions with Renee Paquette. In the episode, the discussed him growing up in Switzerland, performing at WrestleMania, an interesting merchandise idea, and so much more! The most notable quotes can be found below:
On his love of Switzerland:
"It is the most beautiful place in the world. I'm not biased, there's a bunch of people that send me messages on a weekly basis. They say things like 'That's not real right?' I respond to them 'It is, it's like 2 villages from where I grew up.' They think that it's photoshopped. I would always put over how awesome Switzerland is, and they think it's because I'm from there. We actually went there on tour, I said everyone needs to smell the air. When we got off the plane, everyone was like you're right this is awesome. The food is better and the chocolate is unreal."
On previous jobs before becoming a professional wrestler:
"I worked as a data file administrator for Johnson and Johnson. So I worked there, and it was awesome because it was a small department. I was the only one that did the job that I did, I was in charge of invoicing all of the plants in Europe. It was awesome, I loved the job. On the weekends, I would travel to Germany and Austria to wrestle. I would travel home, sometimes Sunday through the night. I would arrive at work at 7, sleep for 2 hours and go to work. That is the young person energy. You try to wrestle as many times as you can, and if you don't sleep much that's OK. I went over to America to train, and the trainers said why don't you come over here? America was more developed with wrestling than Europe was at the time. I needed to get a Green Card to move to the United States. There was a lottery to get a Green Card, I got through the first time. If you get that opportunity, you can't say no to it. I don't think I'm special or deserve it, I got handed this opportunity, so lets make it the best I can."
On his various previous gimmicks:
"When I first started, I was like I'm going to wear shorts, a sleeveless T shirt and sunglasses. I was like the skinniest kid, it was something. The next month they were like we have found you a tag team partner, who I never met, and they said 'We want you to be the Swiss Bankers. I'm like ok, screw it. Me and my partner became Swiss money holding, it was amazing. We came out in suits, ties and briefcases. That was for the first 5 years, then I deviated to Kings of Wrestling. When I came to WWE, the rugby gimmick was next. Then the yodelling came and went. It was then me and Jack Swagger, me and TJ, then me and Sheamus."
On his first singles match at WrestleMania:
"I'm very excited, and we have people back! I feel like I have the pressure, I have it every day. There are so many people that I represent, that want me to do well. This is my first WrestleMania that I have a singles match, the pressure is on. I want to make everyone proud, that I deserve this, what they believe can happen. I always build it up even more, I'm always under the impression to get better. The whole thing with Rollins and the promos, I'm not the one telling everyone I deserve it, I want to earn it. The trick with anything is do it with grace and hope for the best. Be true to yourself and make it the best you can."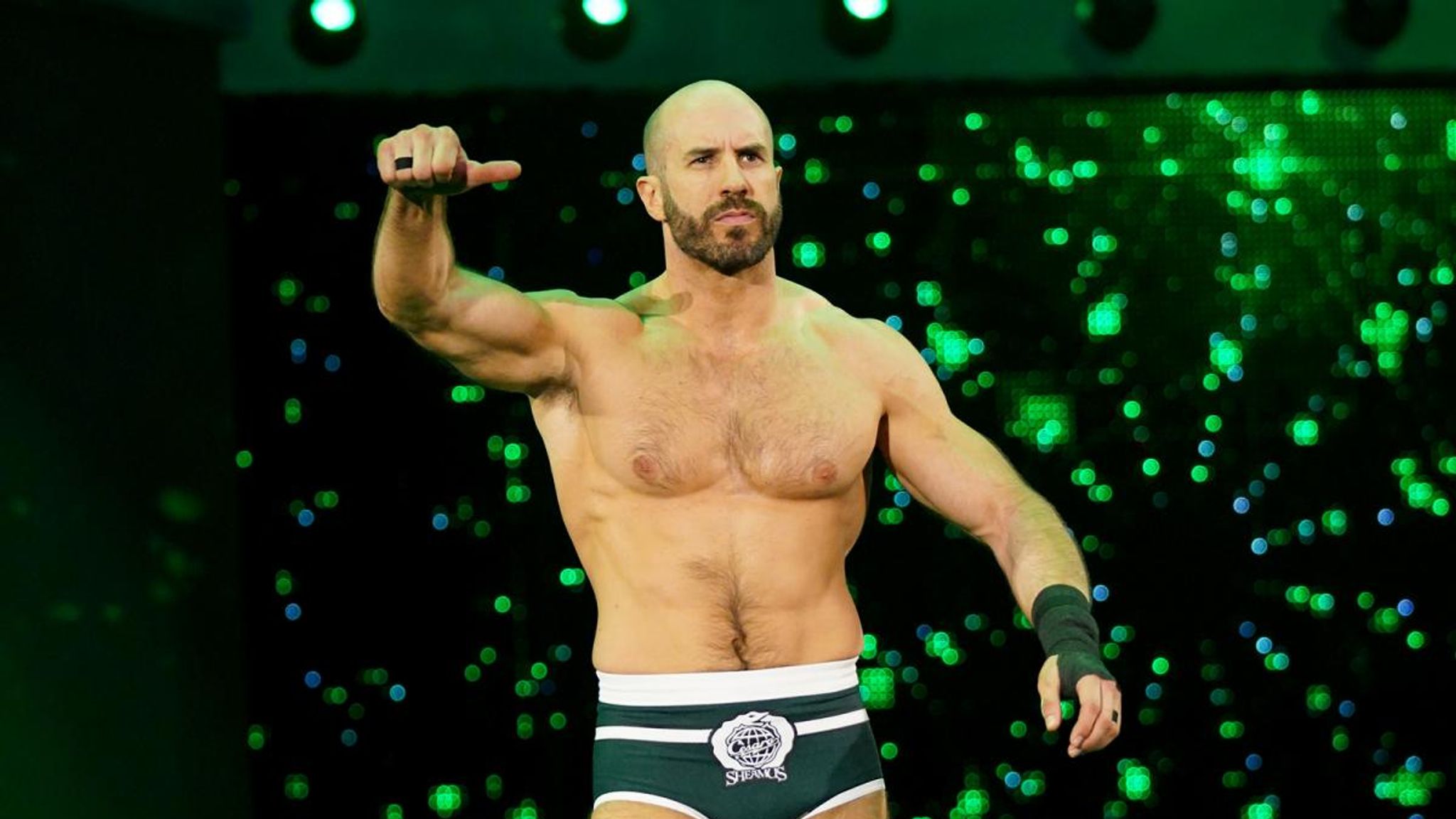 On criticisms from Vince McMahon and others:
"Well that's the thing. People are like 'Oh you had momentum before but then it flounders.' It gets harder and harder to build momentum after that. But I also feel like I've been pretty good at building momentum. Like on Talking Smack so I always need to prove to someone, even if it's me, that I can do it. It's not just one person, the thing with Vince on the podcast, of course I'm still here. It's almost 7 years later, I'm still here doing really well. That speaks for itself. That's one of those that actions speak louder than words. there are a lot of people that come out the next day and go public or on Twitter and be like, 'Well, I am this. I am that.' That Talking Smack promo would not have worked 5 years ago, it worked now because people are seeing my body of work. They know what I say is not just what I believe in but what I live by. I'm not the one that says, 'I work really hard. I train every day. I do this, and I do that.' No, they've seen me on TV and off TV for the last 8-9 years doing it all of the time, every time. So I feel like actions do speak louder than words, and if you say something, it backs it up. I was always under the impression that I don't want to be the one that's cheerleading for myself. That's just lame. I'm just not that guy. There's so much pressure, I have a lot of people watching who have followed my career and believe [in me]. I don't want to let those people down. And I need to be there for them."
On a new T-Shirt idea and the swing:
"I had this idea the other day. Everybody makes the fake number shirts, but this actually fits. Cesaro 360 I just swung your ass. It actually works 100%, I want Cesaro 360 shirts and signs at WrestleMania. I think that would be fun. With the swing, it came out of necessity. The first swing was in Toronto against Santino. I needed to create some kind of momentum. It's Wrestlemania 37, I need to say it needs to be at least that [amount to swing Seth Rollins]. Khali was the hardest to swing, Big Show was straight up impossible. People with short legs and big midsections are the hardest to swing. The challenge is to just get them going, then it's off to the races."
On whether he still makes his own ring gear:
"I made all of the tear away suits, and I still make my ring jackets. I buy them and put the lettering on. WrestleMania gear, I've already ordered, so I'm not making it. But I will be doing the lettering, design and layout. I'm always trying something different. People always go over the top at Mania, I'm trying to keep it classy."
On projects after his wrestling career:
"I think once I'm thinking about what I want to do after wrestling, it's time to quit. Wrestling is still my love and main focus. My goal is WrestleMania, then it's after WrestleMania. I have a lot of fun with Up Up Down Down, but wrestling is my main focus."
More podcast recaps can be found here.